I've decided that while blogging is a wonderful way to promote your business, I personally find it much more enjoyable to share other beautiful and creative people and their talents. I love my time in the morning that I set aside to visit other blogs and websites and am constantly amazed at what I find! There is so much inspiration out there that I decided that every Monday I am going to share two or three fellow bloggers and their sites with you. But first…a little shameless promotion!
It's hard to believe the Vintage Marketplace is only 10 days away! We're still busy picking, painting and creating to get our booth ready…
It's another dark and gloomy day here in Indiana so pictures aren't the greatest, but I thought I would share with you a sneeky peek of what we've been pulling together…
lots of beautiful frames, chalkboards and jewelry holders…
Great tables and chairs…
some of my favorite vintage tarnished silver pieces…
and lots of great chippy, vintage home decor finds!
Don't forget, the Vintage Marketplace is happening February 2-4 at the Expo Center in Hendersonville, Tennessee.
Check here for more details!
Over the weekend, I received a sweet message from a fellow blogger Angela of Unexpected Elegance.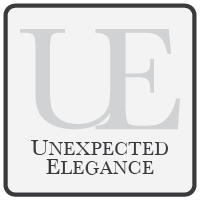 She passed on the Liebster Blog award to my humble little site! I am so excited and very grateful! Thank you Angela! Be sure to check out her blog…beautiful pictures and some great tutorials also.
As Angela's last post explains…
"This award is given to bloggers with less than 200 followers, in the hopes that it will bring many new friends/followers.

Liebster is German and means 'dearest' or 'beloved' but it can also mean 'favorite'". I love it! What a great gesture and wonderful way to help share other bloggers and their talents.
So, in keeping with Sharing Monday here at our blog, I am sharing this award with 5 fellow bloggers…you can do this too! Just please adhere to these simple guidelines:
1. Share your appreciation to the blogger who awarded the Liebster to you by linking back to them.
2. Share the five blogs you are giving the award to and let them know.
3. Post the award on your blog.
4. Bask in the love from the most supportive people on the blogshare-other bloggers.(love this statement…borrowed it from Angela!)
5. And the final guideline is the easiest…have fun!
And now, my picks for the Liebster go to…
Lisa with The Frenchman's Wife
Julie with Fabulous Finds
Armelle with La Vie Vintage Bleu
Kristen with Sophia's Decor
Angie with Swede Dreamer
Happy Monday!
xo
Jackie